Customer review
Westendorf
46 Number of reviews:
100 % Recommendation rate:
Snowpark:
Snowpark Boarders Playground

Westendorf

3 great snow parks are available for you in the SkiWelt Wilder Kaiser-Brixental. Near Westendorf you will find the "Mini Playground" and the "Boarders Playground" park. The "Mini Playground" offers perfect conditions to get started, with waves, steep curves, jib boxes and a table - perfect for beginners and small riders. The park "Boarders Playground" is located at the Gampenkogel lift and offers great freestyle opportunities for everyone from beginner to pro. On the Easy Line, beginners can try the slide board, flat boxes, and small kickers. the Medium Line in the "Public Park" is good for advanced riders and awaits you with various boxes, kickers, and a corner/rail combo. The Hard Line in the "Pro Park" of the "Boarder Playground" is not for the faint-hearted and arranges for a rush of adrenalin. No matter whether you're on the 7 m kink rail, 3x3 m wall ride or the kicker with up to 20 m table - these obstacles demand a lot of creativity and courage. The giant ski jump "Big Mama", the heart of the park, completes this unique offer.

Furthermore, there is a Chill Area in the park where you can relax to good music, a Service Station, a park hut with snacks, and the "Boarders Playground" Shop. This special freestyle gem is definitely worth a visit.

Those who still want more, will find 2 further snow parks in the SkiWelt: the "Intersport Kaiserpark" near Ellmau and the "Crazy Kangaroo Park" in Söll at the Salvenmoos, where you can run riot on the fun slope at night four times a week - thanks to flood light.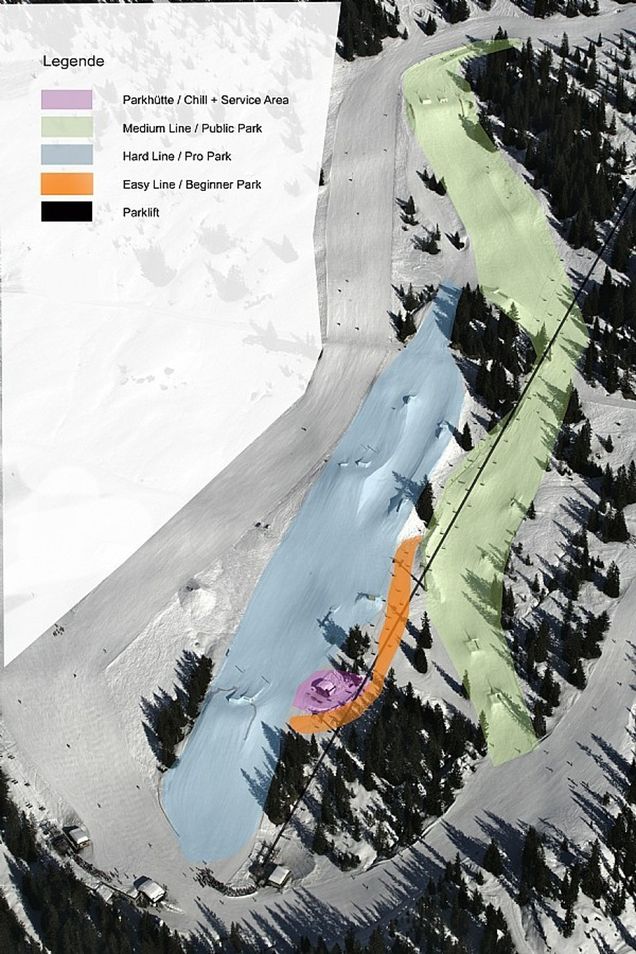 Accommodations in Westendorf