Customer review
Schladming
149 Number of reviews:
95 % Recommendation rate:
Snowpark:
Snowpark Superpark Planai

Schladming

Attention freestylers! The Schladming-Dachstein region is a regular Mecca and must-see for all adrenalin junkies. Steep channels and cliffs are located in untouched nature, which offers a perfect panorama and should be tried out by every risk fan, as it guarantees amazing powder days.

From early summer to autumn, beginners and pros of the freeride scene get together in Dachstein in order to improve their skills and push each other to greater heights. Does this sound good to you? Those who love heights will never want to leave after seeing this small part of the earth.

The "Superpark Planai", known as one of the best funparks in Europe, is the absolute highlight for all those who have always wanted to spend a few hours in the sky with the "crèmè de la crèmè" of society. Stars of the scene, such as Flo Mausser and Marco Grilc, use this area to prepare for the coming winter season and they confirm the completeness of the park.

A professional team arranges for consistently perfect conditions of the obstacles. A half-pipe, kicker, corner, rails, and many other obstacles of various sizes offer the perfect base for training or invite you to linger and observe fellow riders. Every winter sports fan will spend unforgettably amazing hours here!!

Another, somewhat smaller superpark can be found on the Dachstein glacier.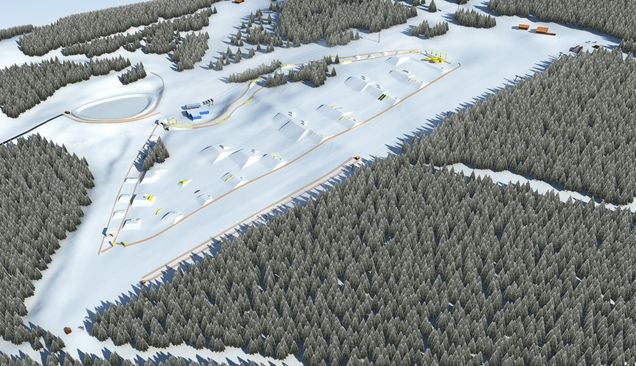 Accommodations in Schladming