Further holiday information
Travel Insurance
content_block_intro_text
What cover do I need?
At ETI we have devised two products for you to choose in order to ensure you get the protection you need: Cancellation Cover and Travel Protection Package. The Insurerer is ETI InternationalTravel Protection (ETI) the UK Branch of Europaische Reiseversicherung AG Munich, registered at Companies House FC25660, BR 007939. ETI is licensed by the German Bundesanstalt für Finanzdienstleistungsaufsicht (BAFin – www.bafin.de) and approved by the Financial Services Authority (FSA – www.fsa.gov.uk) to undertake insurance business in the UK. ETI International Travel Protection is a member of the: Financial Ombudsman Service – www.financial-ombudsman.org.uk, Association of British Insurers – www.abi.org.uk, Financial Services Compensation Scheme – www. fscs.org.uk and The European Travel Insurance Group (ETIG) – www.eti-group.biz.
How do I make a claim on my insurance if my holiday has to be cancelled for an insured reason?
After the lead passenger has informed us of the cancellation of someone in his or her party, we will issue a new Booking Confirmation (Cancellation Confirmation) including an invoice for the cancellation fees that have arisen. The cancellation fees must be paid to the tour operator. If the individual has purchased cancellation insurance and is cancelling the holiday due to an insured reason (see policy for details), the individual must contact the insurance provider, stating the number on insurance certificate, to be reimbursed the cancellation fees. The number on the insurance certificate is identical to the Booking Confirmation number. You will find the contact details for the insurance provider on the insurance certificate. The insurance will notify you as to which documents are necessary (i.e. Cancellation Confirmation, medical report) to receive your reimbursement. Please note that a claim must be filed.

ERV Insurance Services
P O Box 9
Mansfieldc
Nottinghamshire
NG19 7BL
Tel: 01403 7889835
e-mail: info@ervinssvs.co.uk
| | Cancellation Cover | Travel Protection Package |
| --- | --- | --- |
| Cancellation Cover | | |
| Curtailment Cover | | |
| Travel Health Insurance with Medical Emergency Assistance | | |
| All-round Carefree Service | | |
| Travel Baggage Insurance | | |
| Insurance Cover for Delay | | |
| Premiums* | Cancellation Cover | Travel Protection Package |
| --- | --- | --- |
| | | |
| | | |
| | | |
| | | |
| | | |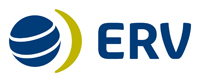 Coverage of Cancellation Cover
Cancellation charges

up to amount purchased
cancellation due to serious illness or accident
table_addservices_header
table_addservices_listpoints
Important information (please note before taking out insurance):
content_block_important_text
Babies
Babies (up to and including 24 months at the start of the holiday) are insured along with their parents, provided they have been registered with TravelTrex and are listed on the booking confirmation.
Contract Deadline
The insurance can still be added to the booking up to 30 days before the start of the holiday. If the holiday has been booked within 30 days or less before the day of travel, then the insurance can only be added to the booking on the day of the reservation or the next working day.